WELCOME TO UNITY BAPTIST CHURCH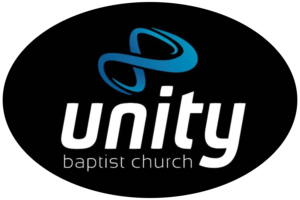 Unity is a Missions-Minded church with a heartbeat for kids and youth. There's no dress code and no perfect folks. Come as you are and be ready for God to change you as He wants. We're simple hard working people, lovin' God, lovin' each other and doing our best to take it to the world. There's always room for one more, so come join us!

2019 ANNUAL BUSINESS MEETING & CELEBRATION
Wednesday, November 13, 2019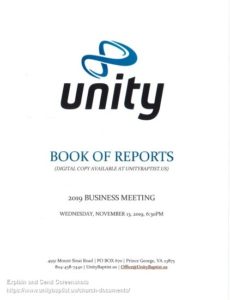 GET INVOLVED IN UNITY MINISTRIES

GOOD NEWS CLUBS
Good News Club® is a ministry of Child Evangelism Fellowship

Word of Life Clubs is the core discipleship program we use for Unity Kids Ministry.

NURSERY
Parents are free to enjoy church while we watch your littlest ones in the nursery.

MISSIONS
Check out who we partner with in Missions.

FALL FESTIVAL
Fall family fun coming to you this October.

SPORTS CAMP
Held annually following the school year.

VACATION BIBLE SCHOOL
Visit the VBS page for information.

SUMMER CAMP
For more information on CentriKids Camp (completed 2nd through 6th Grade)
click here

YOUTH MINISTRY
Unity Youth Ministry exists to produce spiritually maturing adolescents fulfilling the Great Commission.
We will disciple students for ministry in the community, the church, their families and their personal relationship with our Lord Jesus Christ.

Audio Sermons and Videos of Complete Services are available by clicking the links below. You will be taken to the appropriate page for the desired choice.
Unity Baptist Church has a mobile app that you can use to listen to audio sermons, keep up with current events, find out about service times, and learn many other things about Unity.