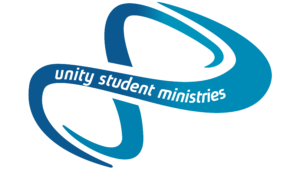 Leading by example… that others may follow!
Our Purpose:
Unity Student Ministry exists to produce spiritually maturing adolescents fulfilling the Great Commission.
We will disciple students for ministry in the community, the church, their families and their personal relationship with our Lord Jesus Christ.
Upcoming Events
Click Buttons for Info and to Register
Graduate Recognition Sunday
July 10-16, 2022

Below are links to the Commentary, Interactive, and Online versions of the Quiet Time. Both paper versions have a "Look Inside" feature so you can see what they look like.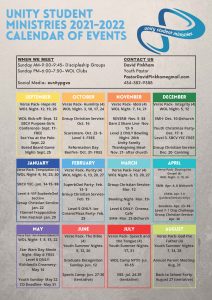 Stay up to date on timely announcements!
1. via TEXT: Text @394e26b to 81010
2. via ONLINE:
Visit
remind.com/join
and enter the class code: @394e26b along with your mobile phone number.
3. via EMAIL: Send blank email to 394e26b@mail.remind.com and you will get an email back with instructions.
Leave at anytime by TEXTING "@LEAVE @394e26b
For more information about Unity Student Ministries
Contact Pastor David @
434-382-9388
or
Parents Contact Information Form
Please Complete the below form for your Student
and drop it in the box on the wall outside Pastor David's office
Sunday Student Ministry Schedule
9a

–

Discipleship Group
10a – Worship Service
4:30p – Student Praise Team Practice
6-7:30p –

Fifty One

Word of Life Clubs
(come early & hang out)